Siras Systems Newsletter
IMPORTANT INFORMATION for all users in SIRAS
SIRAS has completed development on a CAASPP checkbox that will allow you to fill out the CAASPP form for next year's testing participation if testing is in progress or has been completed for the year. The checkbox will be visible when testing begins. When the box is checked, the choices in the dropdown menus advance to reflect the student's grade next year. The checkbox is located in the IEP Manager in the Action column to the right of the CAASPP Participation page.

It is also located on the MIS Summary above the testing participation menus and on the Student Info/Special Ed Profile/Assessment Info/DRDP tab.




You can start reviewing your CAASSP data using the CAASPP Assessment List found under the Reporting menu/Student lists/Predefined Lists. Data from the list will be used to export supports to TOMS as we get closer to testing.



The Service log feature has been fully developed and deployed. It is found under the Student Info menu/Data Collection and Progress. A held document has been developed for the Service Log feature, which is accessible from

(this link)

. Ongoing feedback is welcome on this new feature.


The Percentage of Time in General Education Calculator tool now includes a box for Middle & High School staff to enter minutes for the lunch and/or passing period.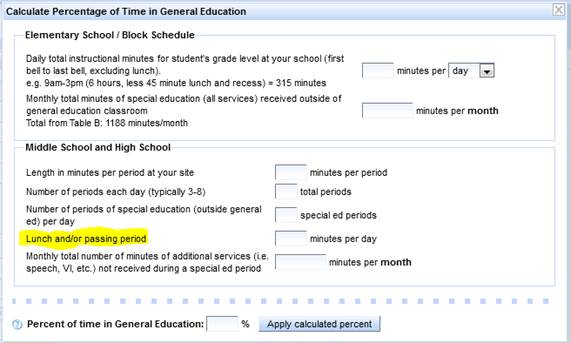 A quick link to Next Year's Data has been added to the Action column of the IEP Manager to the right of the Record of Changes page. From the Next Year's Data tab, you can specify the next case manager and other providers, which are not on the Record of Changes page. Remember, if you are changing services for next year, be sure to include ALL services the student will have next year, not just the ones that are changing.

The December 1 CASEMIS data submission has been completed and certified. Thank you for your diligent monitoring of current compliance concerns by using the Notifications and Messages on your home page!
---
Medi-Cal Billing Option:

Siras Systems, Inc. is excited to announce a partnership with Leader Services, a national company that provides technology and data processing solutions to over 1,000 Local Education Agencies (LEA's). Leader has provided Medicaid billing services to LEA's since 1992 and has assisted with generating more than $1.8 billion in reimbursements. Together, we will provide an improved service within IEP management and Medi-Cal billing for our mutual clients. With consent in the near future, we will offer districts the ability of integrating SIRAS IEP data with Leader's Medi-Cal billing software via a scheduled nightly data export option between the two systems. We offer this as a solution to help save valuable staff time on data upkeep while providing LEA's a streamlined IEP management and Medi-Cal billing process with the goal of maximizing reimbursement potential.

If you have any questions, please contact Steve Ormbrek - steve@sirassystems.com